Silicone Jacket 19 Core Cable With 9 Pair 32AWG And 1X 22AWG
This Silicone Jacketed 19 Core Cable includes 9 Twisted Pair 32AWG And 1 Wire 22AWG.There is Kevlar Lined with the Conductors which make the wires more durable.
19 core silicone cable, designed for medical applications such as endoscope handle assemblies. This complex, multi-conductor cable features 9 pairs of 32AWG twisted pairs and a central 22AWG conductor, all encased in a robust silicone jacket with braided shielding.
Our 19 core cable is meticulously engineered to meet the demanding requirements of medical devices that necessitate the transmission of multiple signals or data. With its high-temperature resistance, exceptional chemical resistance, and superior electromagnetic interference protection, this cable ensures reliable signal and power transmission.
Ideal for a wide range of medical equipment, including medical imaging devices, diagnostic instruments, laboratory equipment, and surgical devices, our 19 core cable guarantees seamless integration and impeccable performance in these critical applications.
 19 core cable meets the highest industry standards and is meticulously tested for durability, flexibility, and signal integrity.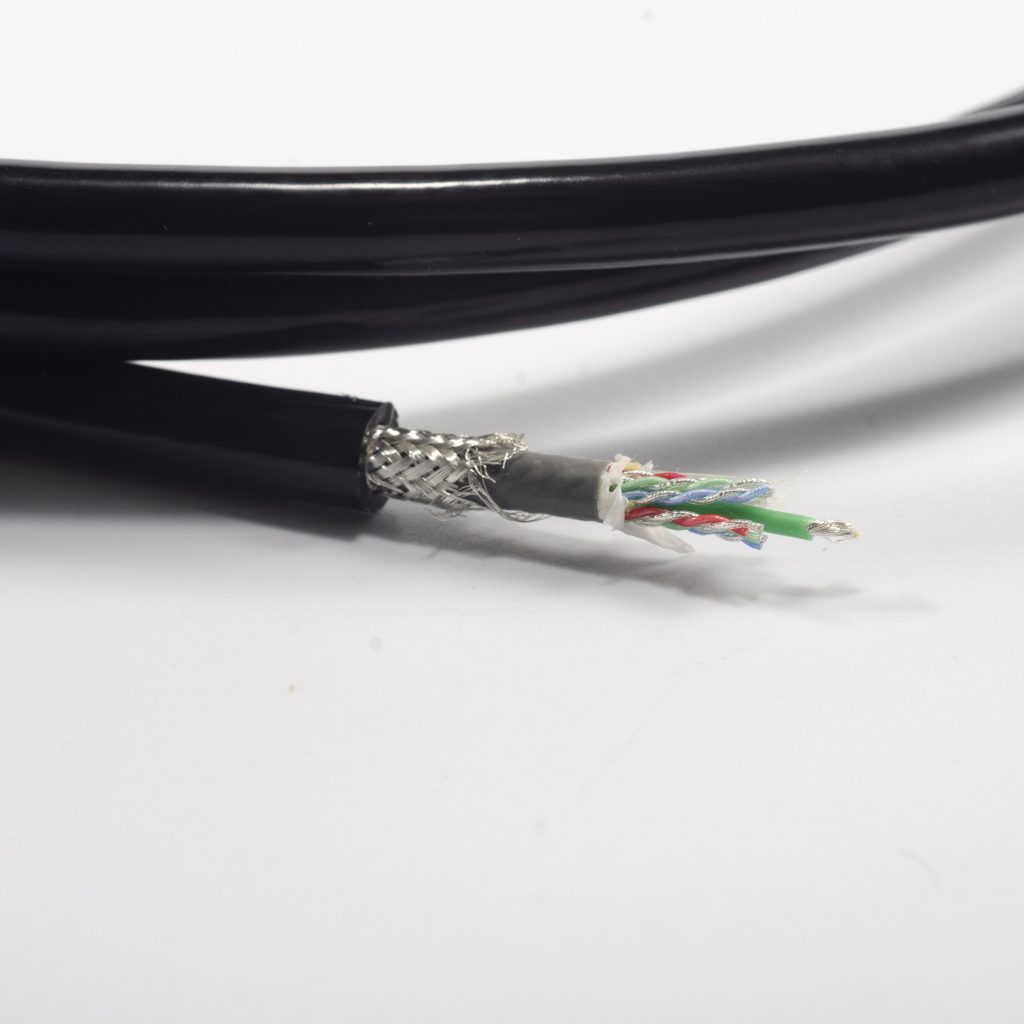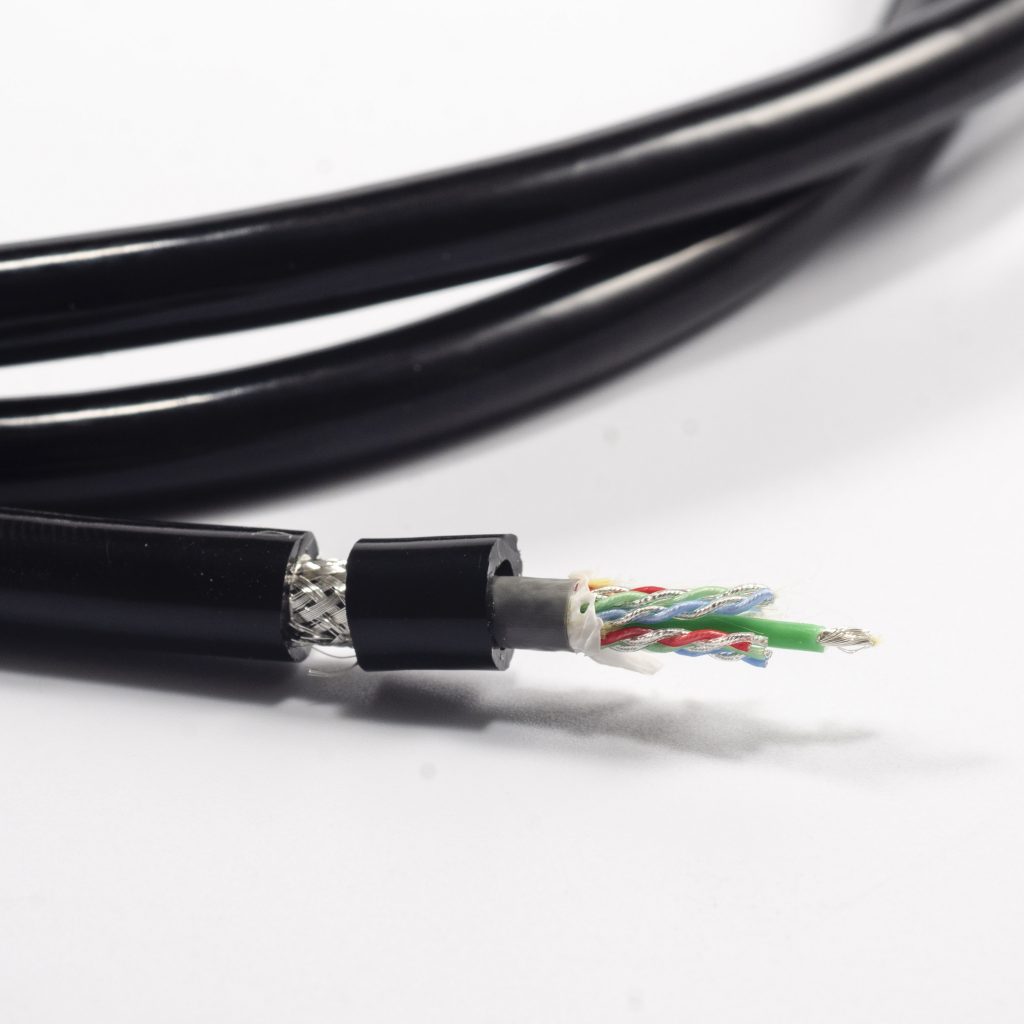 Inner Conductor : Silver Plated Copper
Gauge: 9 Twisted Pair:32AWG
1 single wire:22AWG
Insulation:FEP
Filler :Kevlar
Jacket:Black medical grade Silicone Rubber,Diameter 6.5mm±0.15mm
Application:Medical field
You May also interested in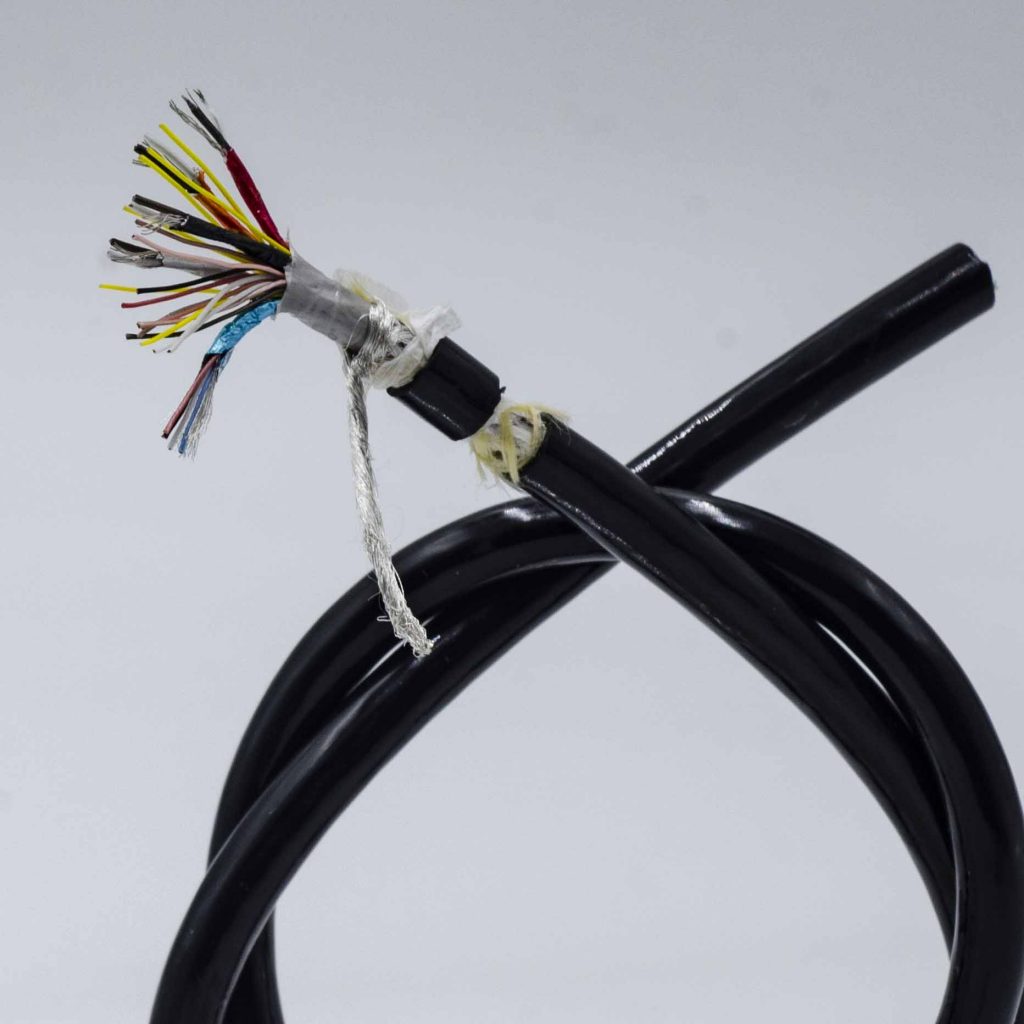 Silicone rubber structured bundled cable for endoscope 4P (32AWG) B: 7C (32AWG) C: 4C (32AWG) E : 3C (32AWG)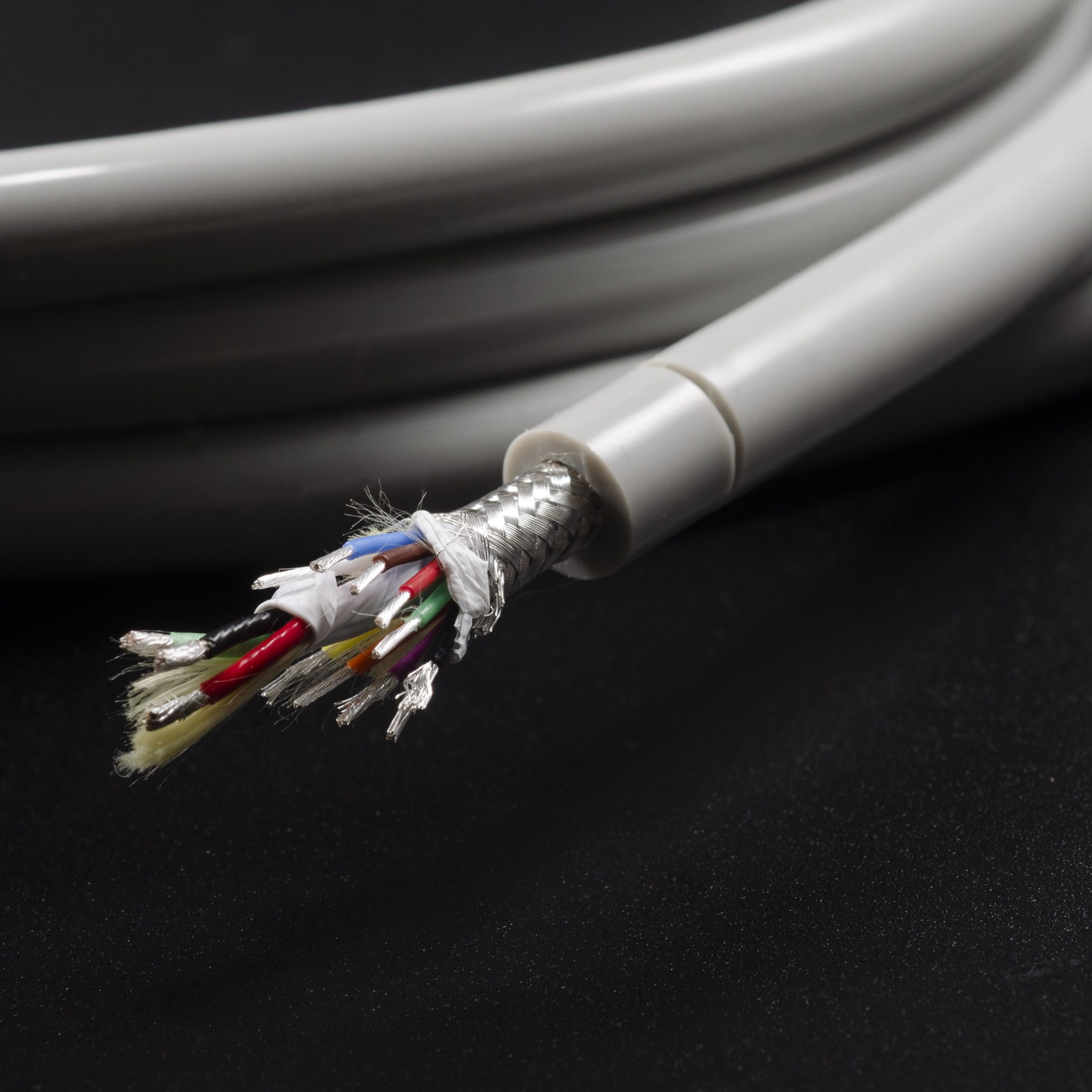 3 Wire 22 Awg +11 Wire 26AWG,FEP Insulation,Silicone Jacket,φ7.5±0.15mm