Medical Grade TPU Cable |TPU Jacket Cable complies with biocompatibility ISO 10993-10
Thermoplastic polyurethane (TPU) is the most durable materials commonly used in medical cable extrusion, as medical cables usually need the cable to be extreme flexible and excellent resistance to different sterilization and any possible situation during its application. Due to its remarkable properties of mechanical, abrasion and chemical resistance, which makes it suitable for harsh environment. Besides, TPU cable sheath limits the increase of bacteria and microbes, suitable particularly for interconnection of medical apparatus and instruments.
So, to develop a medical cable, need to consider following issue, then can choose the right materials, right cable structures and processing:
What material can be used as medical cable jacket?
Materials that meet biocompatibility (ISO 10993-10), such as PVC TPE,TPU,PU,PUR,TPV,Silicone Rubber…can be used in medical cable jacket extrusion. For reusable medical cables, TPU are most used
What is the most flexible cable jacket material of medical grade?
If only consider flexibility, TPU, TPV,TPE are all suitable for flexible cable. When combining the features of reusable medical cable,TPU is the most suitable flexible cable jacket for medical cable.
Since medical cable need to be flexible and durable, especially for Patient cable, such as ECG cable, EEG lead wires ,Spo2 cable, Holter recorder cable. To choose the most flexible cable jacket material is a very important precondition.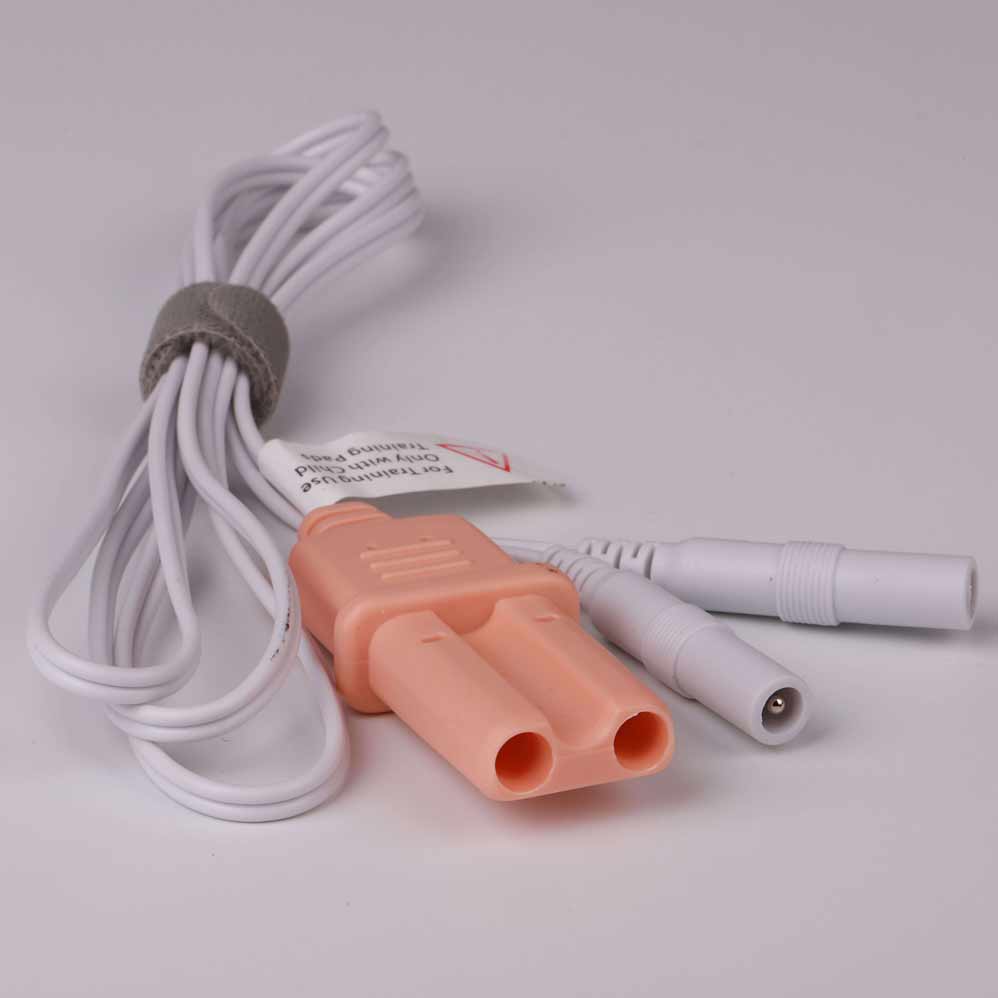 TPU has wide hardness range (Shore A15 ~ D90); wear resistance, about 3 to 5 times that of natural rubber, can fully meet the wear resistance requirements of GJB 973A-2004; At the same hardness, it has higher bearing capacity than other elastomers;
Hardness of TPU cable usually range from 60A-80D.such as the medical jacket material we use most is Hunstman 5040 with harness of 75 Shore A and BASF 1185 which is used for spiral cable,its hardness is 85A.For Spiral cable, the bigger the hardness is, the better the coiling retractability  is. However, big hardness has more or less influence on the flexibility.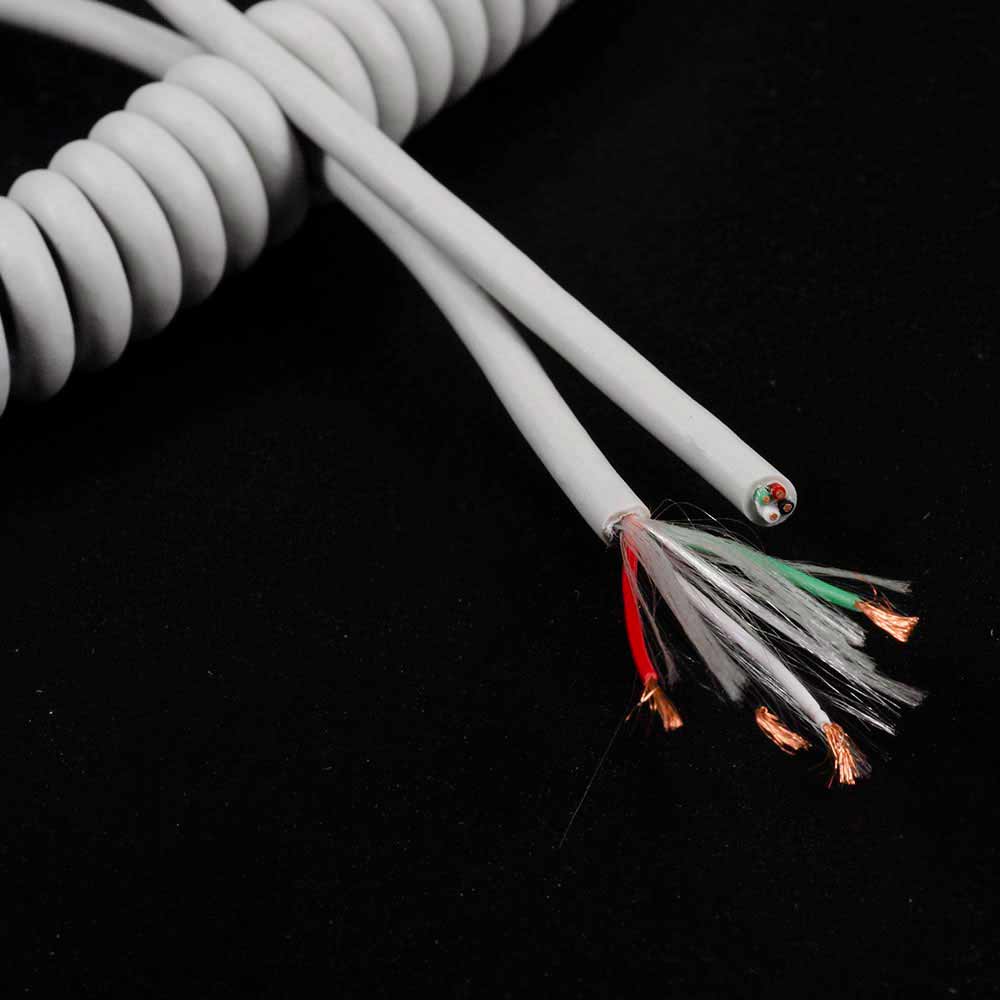 4 Core Coil cord TPU Jacket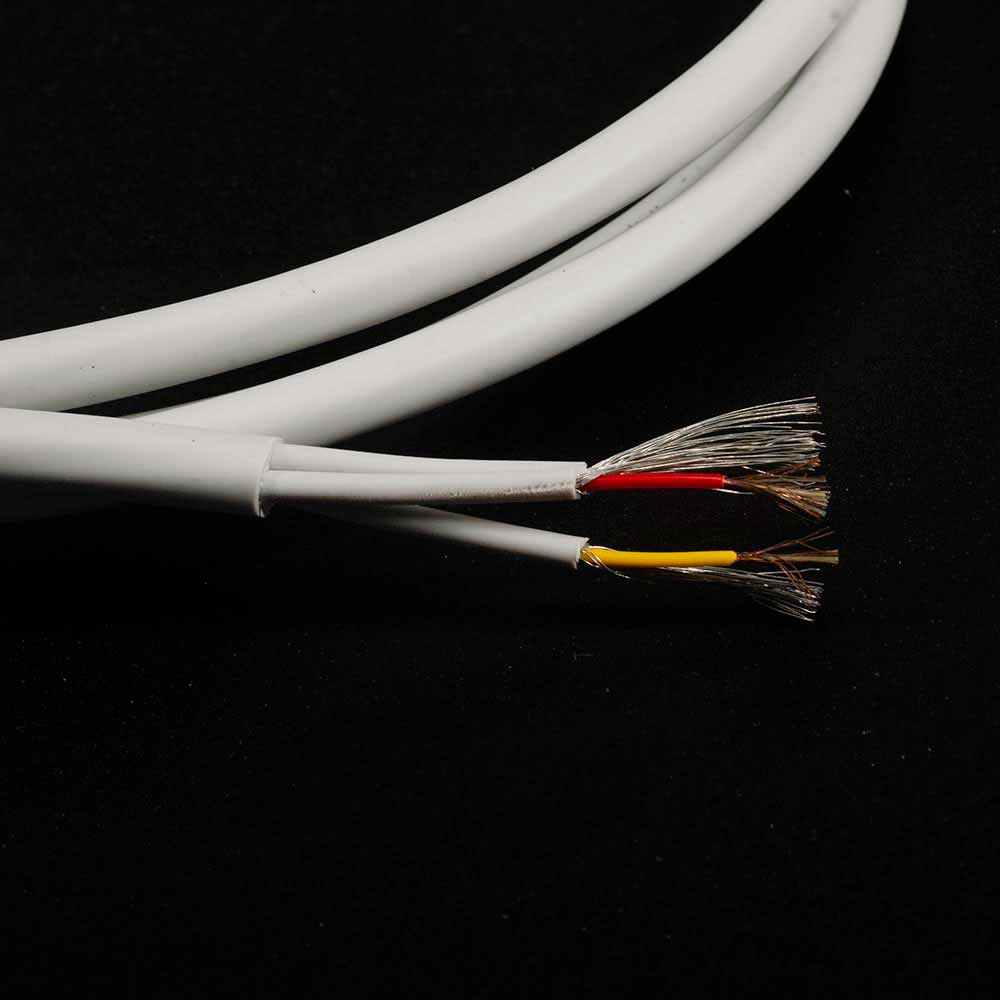 3 Core Shielded TPU Cable
What else increase the flexibility of a wire besides of jacket materials?
Conductor materials, conductor stranding methods, and strength member (also called filler)
What features make TPU preferred in medical cable extrusion ?
As there are different sterilization methods, and different working situations, so the medical cable jacket will face harsh application conditions.
TPU cable jacket has high mechanical strength: good abrasion resistance, tensile strength and high tear resistance. Tensile strength: >25Mpa
Elongation at break: >300%
Tear strength: >4ON/mm
TPU cord has wide working temperature (-60 ℃ ~80 ℃),it has good flexibility even at an extreme low temperatures to -60 °C. But it should be aware of that TPU cable should not exceed 100 ° C for long time, otherwise it is easy to stick and deform.
TPU wire is Radiation-resistant, its performance is stable at 105-106 Gy radiation dose;
TPU jacket cable have excellent anti-fungal performance, and the anti-mold grade is generally 0 to 1; this make why a TPU cable can be very flexible
TPU Cable Jacket material generally is chemical resistant, it has extensive resistance to oil, grease, acid, alkali and other chemical properties, and not affected by ozone erosion. These features make it can be sterilized by different way and work in different harsh environment.
 need a customize a  TPU Jacket cable?
Leave us your Specification or Engineer structure!!!