9 core cable coiled for Defibrillator Cable-CO209X-TPV
This 9 core cable coiled is the branch cable .The 1 High voltage wire is with Low noise layer and Shielded.It is used together with the 2+8 10 Core shielded cable. It meet EC 53 standard regarding to Noise ,Voltage and flexibility.
This Defibrillatror cable is a coil cable with extended length about 2.3 meters and Santoprene TPV Jacket,is very welcome by USA Market. The coiling length and Jacket materials ,colors can be customized manufactured.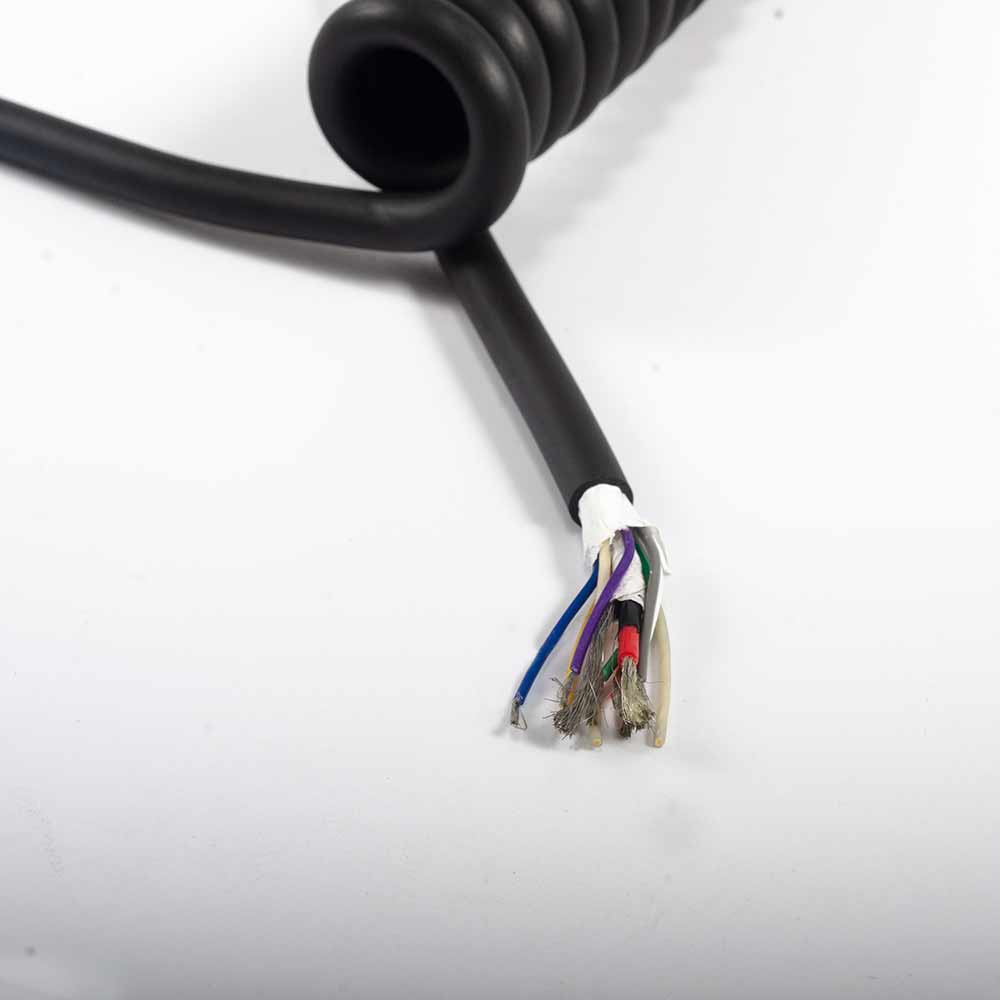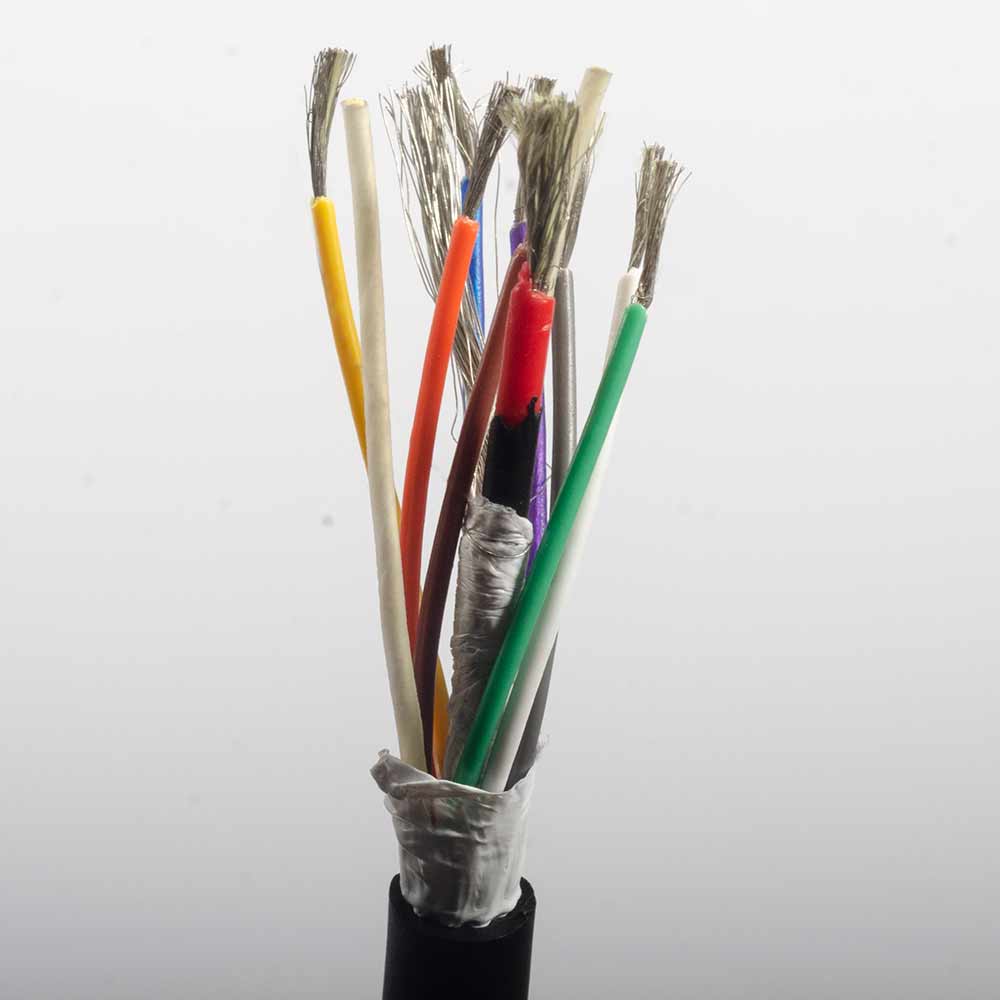 Conductor

Material

Tinned copper alloy+kevalr2C

Tinned copper alloy+kevalr 8C

AWG

22AWG

26AWG

Construction

25/0.05Tsn+200DKEVALR*7C

66/0.05Tsn+200DKEVALR

Pitch

 
 

Pitch Direction

right

right

Stranded O.D

 
 

Insulation

Material

 
 

NO of wire

1C

8C

O.D mm

1.9±0.08

1.05±0.05

AVG. Thickness mm

0.45

0.22

Min. Thickness mm

0.36

0.17

Color

RED

8 colors

Low-noise

Material

Conductive PVC

N/A

NO of wire

1C

N/A

O.D mm

2.1±0.05

N/A

 Outer shield

Material

Tinned copper

N/A

Type

0.08TC Spiral

N/A

Coverage

95%

N/A

Wrap

Material

PTFE

N/A

coverage

>25%

N/A

Filling

Material

kevlar

Cabling

Pitch mm

60±10

Material

FILLER+ALL CORE

 

 

Wrap

Material

PTFE

coverage

>25%

Jacket

Material

TPV Santoprene

O.D mm

6.5±0.2

AVG. Thickness mm

 

Min. Thickness mm

 

Color

BLACK or Customized

Mark

 
Electronic properties
1, A: Bending 20,000 times +/-90°, 30 times/min R=25.4MM, Load 1500g, no short circuit
2. Tensile Test: 50kg/1min
3. Resistance: 22AWG-92Ω/KM MAX 26AWG-195Ω/KM MAX
4. Insulation Resistance-500M Ohms/2.5M, min
5. Hipot test: :A-A A-B /2.5M @ 7500V DC without break